THE FOOD
INSPIRED MENU
While the background of Rachel's Kitchen is both important and interesting, the real story is the food. Influenced by the California cuisine she specialized in during her years in Beverly Hills, Debbie developed a chef-driven, inspired menu that is both casual and carefully crafted, using the freshest ingredients available, often locally sourced. The result is a collection of items driven by her desire to create food that she could proudly and confidently serve her daughter Rachel.
QUALITY IS EVERYTHING
One of the issues Debbie noticed during her days in California was that once she sold a particular concept and moved on, the quality of the food would begin to vary. When it came to Rachel's Kitchen, she was determined not to let that happen so she opened a commissary support center as a means to ensure product consistency, reduce labor costs and mass-produce our exclusive proprietary branded items.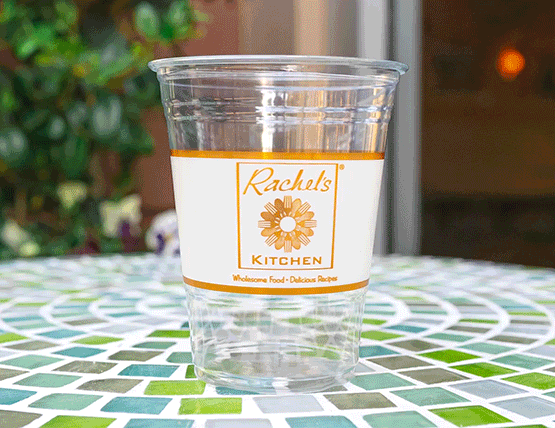 OUR MENU AT A GLANCE
Rachel's Kitchen offers a wide variety of options, ranging from the healthy to the indulgent. Here are a few highlights: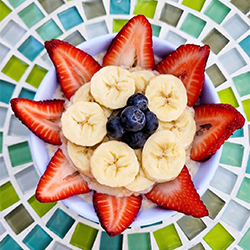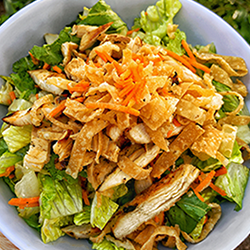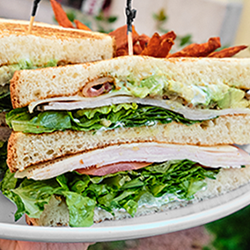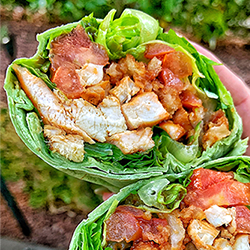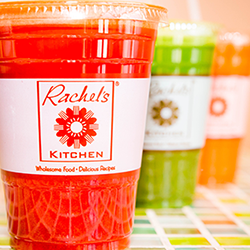 "With a wide variety of juices, smoothies, and organic eats, Rachel's Kitchen has the goods to cure all ails"
– USA Today
FOOD QUALITY
How Rachel's Kitchen compares to National Brands: